Electrolux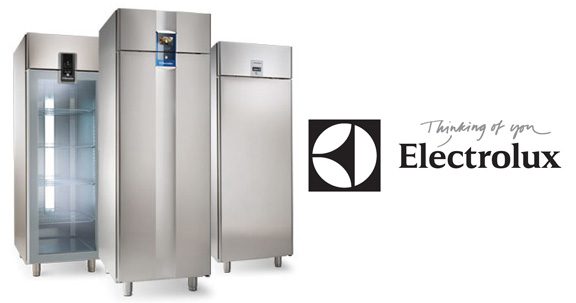 A refrigerator operates 24/7, 365 days a year. This is why every model across the Electrolux range is designed to maximise the storage capacity whilst minimising energy consumption.
The new ECA approved Ecostore range has, on average, up to 50 litres more space than other models on the market. Both HCFC and CFC free, the ultra-quiet Ecostore models, via the Optiflow air circulation system, refrigerate, freeze or chill your valuable foodstuffs consistently, 24/7, 365 days a year.
Gram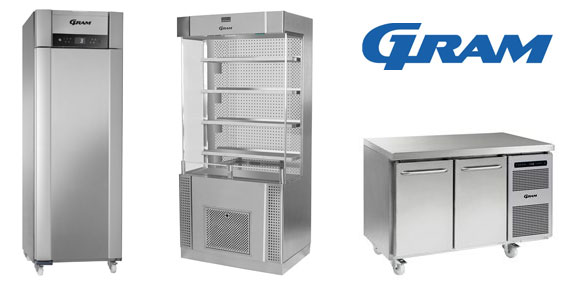 Gram's display cabinets, refrigerators and freezers are supplied with a glass door and internal lighting. The glass door and built-in lighting provides an excellent overview and highlights the stored food items.
Display counters are ideal for the service, canteen and bar sectors, providing both personnel and guests with a quick and easy overview. The counters are also often used as self-service counters.
The Gram display cabinet meets the same quality standards as an "ordinary" refrigerator or freezer with solid door.
Storers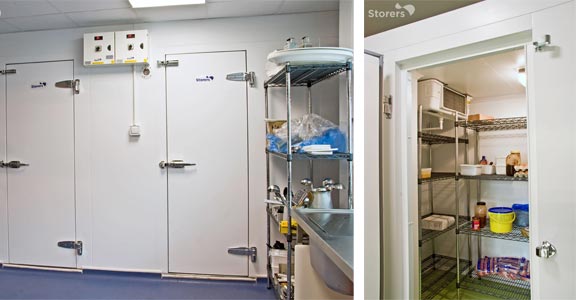 Storers' foam injection plant enables the manufacture of bespoke modular cold room units. Working to tight specifications, Storers are able to design and build panels to the nearest 50mm so as to maximise all of the available space.
Drawing on years of experience to develop cold rooms for outdoor use, all of which feature a unique weatherproof roof system, makes for a truly bespoke product. These systems can then be fitted onto an existing kitchen, creating extra usable space.
Williams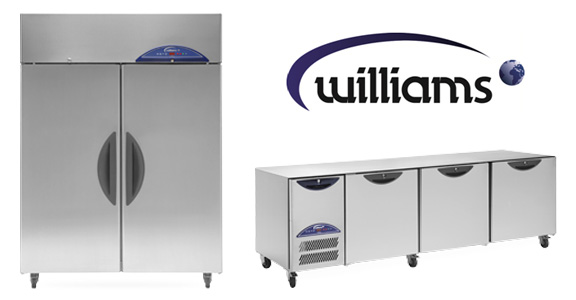 Williams Refrigeration's range of cabinets are manufactured to the highest standards and feature the latest in 'cool smart' technology, effective in high ambient environment.
Our range of refrigerated cabinets come in a multitude of temperatures to suit any purpose including standard refrigerated cabinet, freezer, fish, meat, chilled food, combined refrigerator and freezer and heated.
Williams cabinets have a variety of finishes and options available including;
Energy saving cool smart controller
Environmentally friendly GWP low foam insulation
Easy to clean coated shelving
Non-marking, low-level swivel and brake castors for easy positioning
Self closing, lockable doors with 90° dwell and magnetic balloon gaskets
Radiused corners and fully removable shelf supports and racking for easy cleaning
Williams cabinets can be matched to any environment from the space saving Amber – A135 undercounter unit to the reduced height bottom mounted zircon – we have a solution for any space
Foster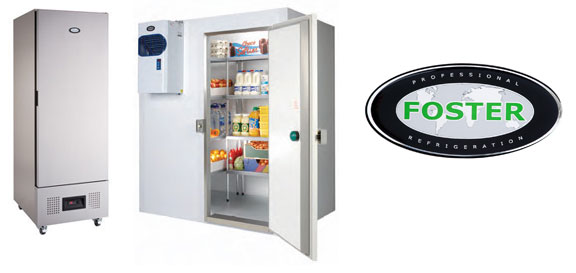 In refrigeration, one name has always led the way. Foster, the UK market leader, manufacturers a wide range of walk-in coldrooms and cabinets for the food service, bakery and retail industries. The innovative Coldroom ranges on offer including standard size packaged coldrooms, custom coldrooms designed to maximise the storage capacity of the site and a wide choice of refrigeration equipment. Where space is an issue, cabinet ranges are ideal for smaller independent catering outlets looking for value for money and quality refrigeration at a competitive price.
Autonumis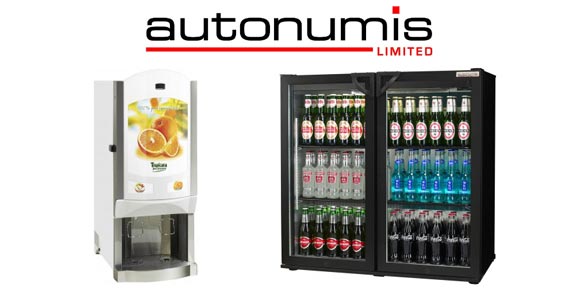 Autonumis is often asked to design a product specifically for a company and then provide a full manufacturing and supply service. We liaise with the company's specifiers – usually their marketing team – to ensure that the design meets targets of cost, lead-time and functionality. This custom product manufacturing route can still often benefit from the use of some of our standard design platforms which can help to keep lead-times short and costs to a minimum.