Hubbard
Air Transfer Unit

The Hubbard Air Transfer Unit captures cold air from the external environment to maintain a perfectly conditioned environment. The reduced need for cellar conditioning brings substantial energy cost savings and coincidental benefits.
Premium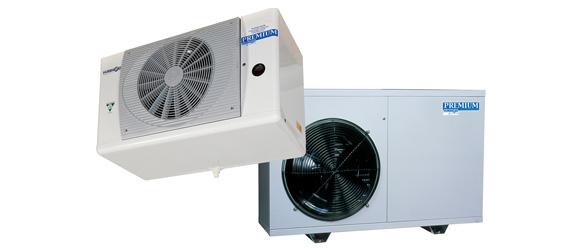 A high performance cellar conditioning system for the quality conscious hospitality, leisure, entertainment sectors and users where temperature controlled consistency and reduced running costs are critical. The UK's first Energy Technology List approved manufacturer.
Heat Pump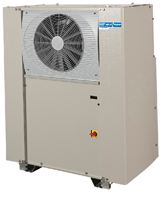 The Hubbard HP Heat Pump for Cellars unit captures waste heat produced by cellar conditioning compressors and condensers, converting it into a viable source of hot water for heating or washing. Average-sized cellar cooling systems can produce up to 3000 litres of water heated to 60°C each day. Energy cost savings and coincidental benefits associated with heat recovery at this level can be substantial.
Scotsman
Flake Ice Machines
Flake Ice is the most natural shape. Extruded at a temperature just below zero degrees. Scotsman flaked ice suits a variety of applications including fisheries, laboratories and industry.
Flake Ice offers the best solution for maintaining refrigerated perishables where long-lasting freshness and natural appearance need to be guaranteed. Scotsman Flake Ice machines offer the widest range of production capacities available. Compact or split, self-contained or modular, Scotsman machines fit virtually any space and capacity requirement, and are selected as the choice of the most demanding food processing and industrial production companies around the world.
Dispensers and Water Coolers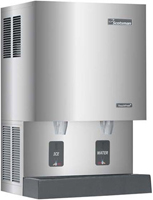 Scotsman's range of ice dispensers includes touch-free models that dispense without the need for human contact. Our robust water coolers are ideal for sites such as offices, schools and leisure centres.
Ice Machine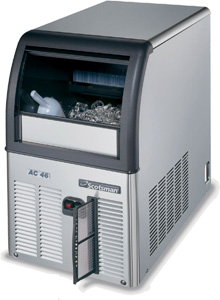 The shape of dice cubes provides maximum liquid displacement making this type of ice cube ideal for general purpose cooling of drinks. They can be made very quickly and are ideal for outlets needing high volumes of ice, such as fast food outlets.
Also a great general purpose ice cube used throughout the hospitality industry, dice cubes are available in two different sizes to suit your needs.
Water is poured over the surface of a vertical evaporator grid plate with each cube forming in a cell on the grid. This is the most cost-efficient system where volume is the prime importance. The machine is compact and therefore requires less floor space than a machine with a horizontal evaporator.
Beer Master – evaporator and condenser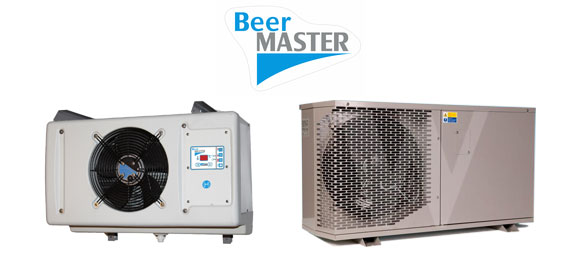 The new R407c Beermaster System is a flexible packaged cooling system, designed to fully incorporate the demands of today's cellar cooling industry.
An extensive range of reliable, energy efficient, service friendly condensing units and evaporators catering for cooling capacities between 3 and 15 kW, with rated ambient temperatures up to 38 degrees Celsius.
Selections are available with cellar temperatures from 4 to 12 degree Celsius, which will meet the increasing range of cooling requirements for pubs, clubs and wine bars. In addition sound levels have been minimised throughout the range of BMO condensing units and BMI evaporators.
Consisting of compact BMO outdoor, weatherproof, housed units aligned with space saving BMI evaporators, the Climate Center Beermaster range is the solution to all cellar cooling applications.
Operating two BMI evaporators will successfully cool cellars with irregular shapes (with one BMO condensing unit.) Temperature is controlled from one evaporator, the other acting as a slave unit.
Beermaster BMO condensing units are designed to minimise sound levels, which together with an acoustic kit option enables a further 6 dB(A) reduction, in noise sensitive locations.
The BMI evaporator compact design incorporates an external rotor fan set, reducing sound, resonance and vibration, therefore minimising sound break out into bar and accommodation areas.